The summit is over... but you can still get access to all this great healing wisdom!
Go from Surviving to Thriving!
Psychospiritual Resources for Healing Sexual Trauma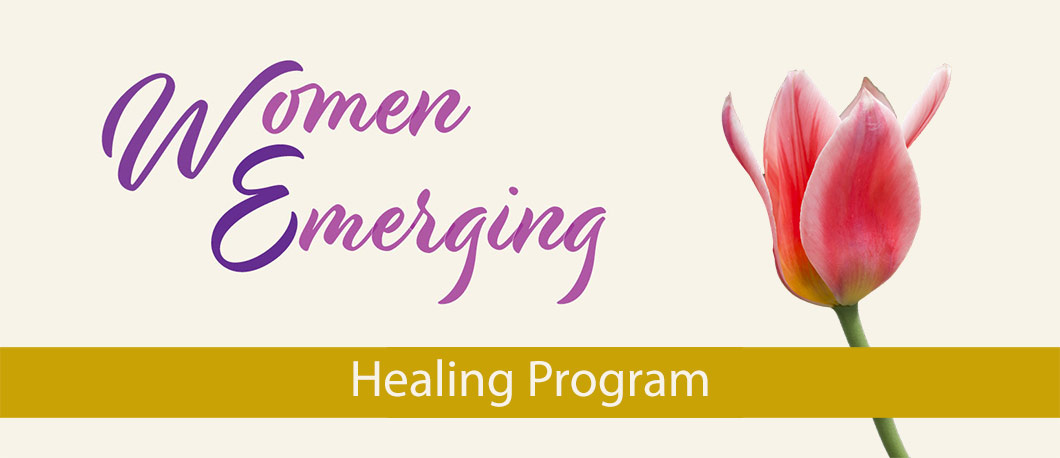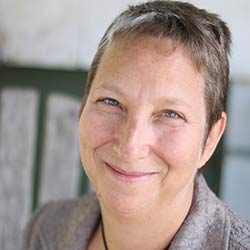 Laura Davis
Writing for Healing and Transformation
Bestselling author, The Courage to Heal (2 million copies)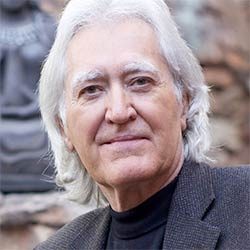 Larry Dossey, M.D.
One Mind and Healing
Pioneer in consciousness and healing; NY Times bestselling author; Oprah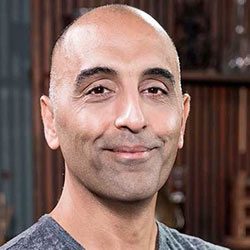 Dr. Pedram Shojai
Your Inner Alchemy
The Urban Monk, NY Times bestselling author; filmmaker, Vitality, Origins; Dr. Oz)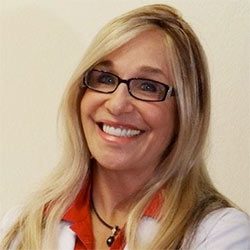 Dr. Lindsey Berkson
Never Give Up Hope
Global educator on female hormones; author, The Sexy Brain, The Hormone Deception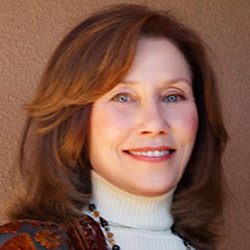 Sedena Cappannelli
Your Ageless Legacy: From Pain to Purpose
Ageless Living (PBS); award-winning author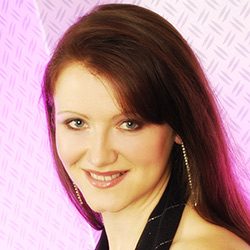 Dr. Eva Detko
Healing Using Havening Techniques
Specialist in trauma healing through mind transformation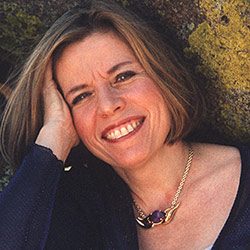 Krystalya Marie'
From 24 Hours of Hell to Living in Self Love
The Empowered Spirit; bestselling author, energy healer, speaker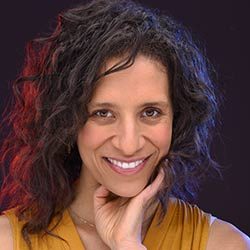 Daralyse Lyons
Acting Your Way to Empowered Outcomes
Actress, author, yogi, coach and transformational storyteller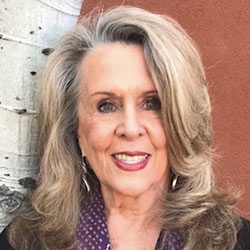 Barbara Dossey RN, PhD
Healing Rituals and Self-Care
Pioneer in holistic nursing and nurse coaching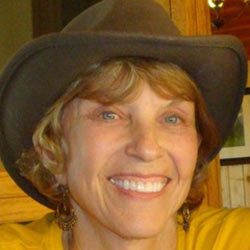 Suzan Nolan
Power of Healing in Circles
Gather the Women w/ Florencia Aduriz and Laura Tria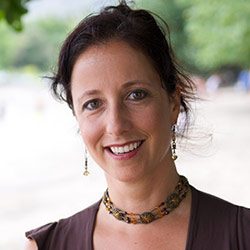 Michelle Melendez
Ending Dieting Hell
Fitness expert, bestselling author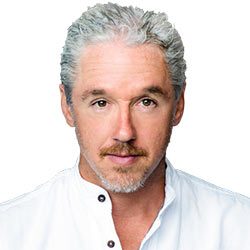 Brian Ridgway
Transmuting Trauma into Power and Bliss
The Spellbreaker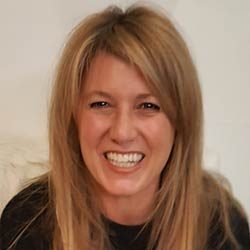 Lisa Wilson
Living Radically Authentic: The Secret to a Joyful Life
Transformational coach, healer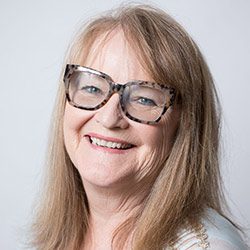 Helen Hillix
Sexual Abuse: Unexpected Causes and Answers
Therapist, intuitive counselor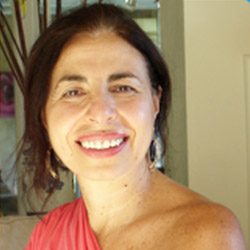 Dr. Tianna Conte
Trauma to Triumph: Awaken Your Guidance
Mystic, healer, bestselling author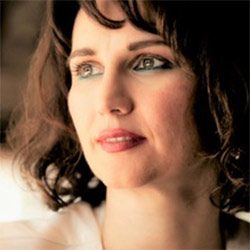 Devi Mohan
Grace Under Threat
Global Ambassador of Mohanji Foundation, yoga instructor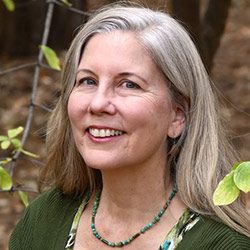 Anasuya Basil
Nutrition for Feeling Grounded and Calm
Holistic nutrition instructor/coach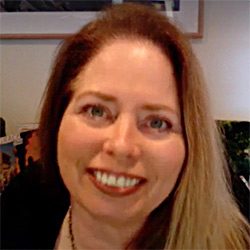 Myra Krien
Healing Through Dance
Award-winning Middle-Eastern dance artist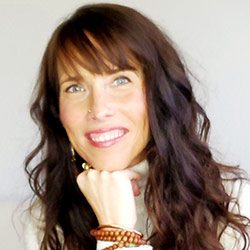 Kristian Strang
Female Sexual Ascension
Bestselling author, spiritual guide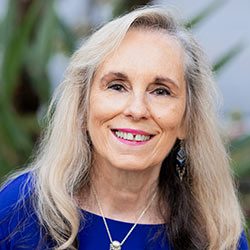 Ariann Thomas
Breaking Family and Abuse Patterns
Bestselling author on ancestral lineage clearing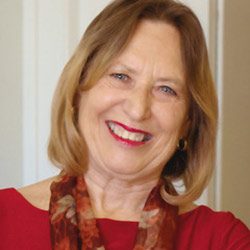 Dr. Karen Gless
Self-Hypnosis to Eliminate Blame
The Sex Therapy Doctor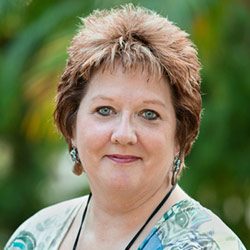 Susan Dascenzi
28 and Ready to Die: Finding Your True Self
Psychotherapist, bestselling author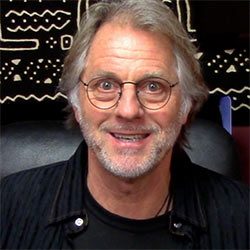 Toby Christensen
Healing Power of the Drum
Therapeutic drumming and music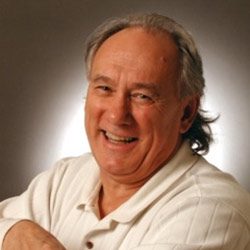 Ross Bishop
Healing the Scars
Shaman, author, healer, spiritual teacher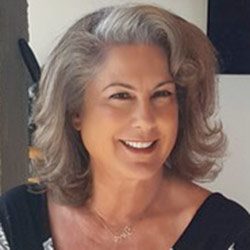 Arielle Ford
The Soulmate Secret
International bestselling author, The Soulmate Secret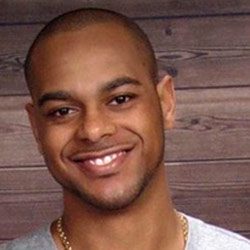 Kevin Hickman
Loving Past Your Pain
Dating/relationship coach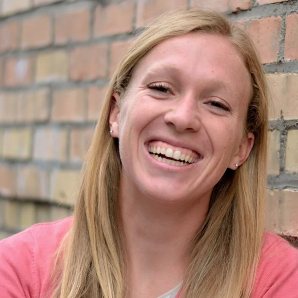 Emma McAdam
Ending Shame Around the Freeze Response
Licensed therapist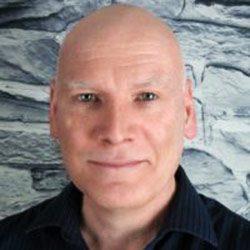 Michael Rorick
Rewrite the Music of Your Life
Professor, Music and Meditation —SUNY Fredonia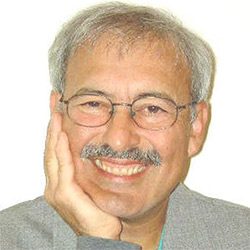 Steve Bhaerman
While Trauma Is No Laughing Matter, Recovery Might Be
Author aka Swami Beyondananda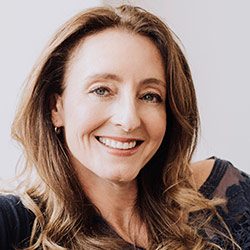 Natalie Matushenko
Thrive with Passion & Purpose
Life coach, author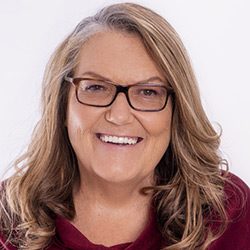 Lois Wagner
From Fear to Forgiveness to Freedom
Conversational Intelligence coach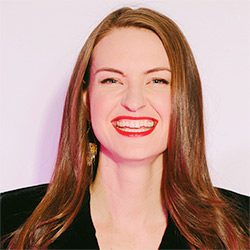 Layla Martin
Heal and Awaken Your Sexuality the Holistic Way
Tantra expert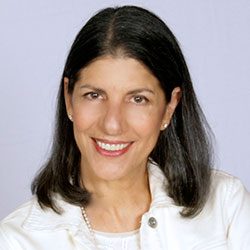 Debra Poneman
Aren't We All Survivors?
Bestselling author, founder "Yes to Success" seminars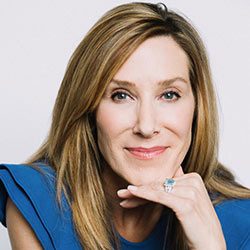 Stephanie James
Ignite Your Best Life
Author, radio/podcast host, The Spark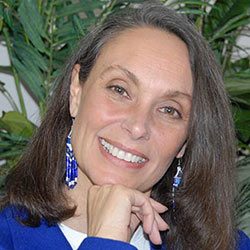 Misa Hopkins
How to Reclaim Your Soul
5x bestselling author, feminine consciousness
Here's what people are saying about our presenters and event

(Names omitted for privacy)
"Thank you for offering this summit. It was BEYOND enlightening! So glad you followed that intuition to create this. These wise speakers (including Misa) ...really get it!!"
"I cannot thank you enough for this affirming, healing, incredibly powerful summit!! I just ordered the recordings--they were fantastically done. Thank you, thank you!!"
"Thank you for this AMAZING summit."
"Now we know we are not alone anymore."
"This was an excellent summit! I thoroughly enjoyed your presenters and was profoundly moved and enlightened by their knowledge, wisdom and personal experiences."

The Women Emerging Healing Program was created for you if you:
have been sexually abused or assaulted

think you might have repressed memories of abuse

have experienced any kind of trauma
Are you tired of experiencing life as an uphill battle?
Do you want to know what it's like to feel really happy and loved—as a way of life, not just a moment now and then?

Would you like to have a supportive and sexually joyful relationship with a partner?

Would you like to feel truly alive—physically and emotionally?

Are you longing to feel safe, understood, and empowered in the world?

Would you like to be able to trust that the Universe is really on your side?

Are you feeling more than ready to get past surviving and finally experience greater peace, prosperity, and pleasure in your life?
You don't have to live with the burden of sexual trauma forever. Many of our experts have gone from surviving to thriving, and they are ready to show you how to do it too.
Our Women Emerging Healing Program experts show you how to reclaim your soul so you can thrive, as you…
Gently release the shame you have carried for far too long.

Let go of the fear that it will happen again or that you'll attract another abuser.

Love and trust your body, pleasurable sensations, and intuition.

Change painful emotional and physical patterns into new and fulfilling ways to engage in life.

Feel more relaxed, at peace, and experience the depths of Divine love for you.

Trust the sacred wisdom that lives inside you and can keep you safe in the world.

Attract more loving and supportive people in your life, including your beloved.

Discover just how worthy you truly are—deserving of the most prosperous life you can imagine.

Really enjoy the life you came here to live—complete with joy, passion, and even bliss.
1. Get Life-Changing Guidance from the Real-World Experiences of 35 Conscious Thought Leaders

Our experts are not only knowledgeable about trauma recovery, they have experienced trauma in their own lives—and share deep wisdom that you can apply in your own healing journey.
As you progress in your healing, in days and months to come one concern may be really important in the moment. But later there is another healing issue that becomes more important.
The practical insights inside these interviews are always at your fingertips, when you are ready for that aspect of your healing!
In fact, with your lifetime access you can listen as often as you like—either online or via audio downloads to listen whenever and wherever you want!
Own the entire archive for inspiration any time your need it!
2. Heal with Women Emerging's 9 Qualities for Reclaiming Your Soul

Your Women Emerging co-hosts Misa Hopkins and Stephanie James have created a unique psycho-spiritual approach to healing from trauma.
Each week for the next 9 weeks, you'll receive a video from Misa and Stephanie walking you through the 9 qualities of the soul they have observed traumatized women go through to reclaim their souls and feel fully alive.
Each lesson is filled with their personal experiences, insights from their clients, as well as exercises, techniques and spiritual practices they and their clients have used successfully to reclaim lost parts of themselves.
These qualities include:
Innocence - Cherishing your inner child and her Divine connection, fulfilling unmet needs, and allowing yourself to play
Trust – Creating safety as you befriend yourself, take care of yourself first and listen to your inner voice
Purity – Living in awareness and alignment with your spiritual essence where you are forever pure
Sensuality -  Enjoying your senses as a being of this earth. Seeing your body as safe and as your ally
Joy - Being aware of and marinating in joy as it occurs. Helping joy to "stick" in your brain and body
Sexuality – Creating healthy boundaries with sex, being fully present in your body, and enjoying pleasure and ecstasy
Power – Discovering your inner authority—your true source of power—authenticity from a deep place within
Divine Nature - Awakening your true essence and your inner connection to all of life
Write Your Own – Honoring a quality that is calling to you in your unique journey of healing
So grab a journal and get ready to be inspired and transformed.
Misa Hopkins (also known as Mother Misa) has been a pioneer in Feminine Consciousness for over 30 years. She is a 5-time bestselling author, including her series, Sacred Feminine Awakening. Misa has been on major television networks talking about her journey in healing from sexual abuse, and has shared the stage with some of the world's great spiritual teachers.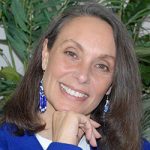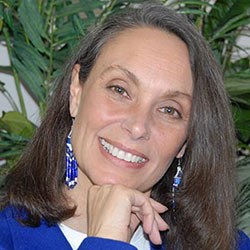 Stephanie James is a licensed psychotherapist who has over 30 years in the mental health field. She is the author of The Spark: Igniting Your Best Life Ever, and host of The Spark Summit, and The Spark Radio Show and Podcast, featuring today's greatest luminaries in science, spirituality and psychology.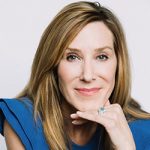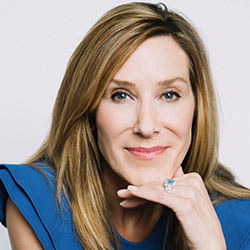 Here's what people who have experienced Misa and Stephanie's books and programs have to say…
"In a world where most of us are successful at everything except life, The Spark is a must read. It will jump-start your life." —Jacob Israel Liberman, vision scientist and author of Luminous Life: How the Science of Life Unlocks the Art of Living
"I am a seasoned healer and a transformational expert, so I thought Misa Hopkins' program would be a refresher course. Was I in for a surprise… I had a breakthrough vision of how two aspects of my life, seemingly separate, were connected, and I was able to touch the core source of ALL the problems I've been working on!" —Maria Mar, The Dream Alchemist
"Stephanie James puts life in perspective. She simplifies what we all perceive as complicated. You want happiness? You want fulfillment in your life? Quit over-complicating things, read her book and put a spark back in your life." —Weldon Long, author of The Upside of Fear and The Power of Consistency, a NYT and WSJ bestseller
"I had no idea I was going to discover the cause of one of the biggest health challenges I have… With some new tools from Misa to help me, I am living a much healthier and happier life." —Amari Gold
"A compelling and inspiring book... The Spark is both a practical, down-to-earth guide… that opens us to possibilities that we never imagined. Every page is filled with wisdom!" —Elena Mannes, multi-award winning documentary director/writer/producer and author of Soul Dog
"Misa is a master alchemist—guiding gently and powerfully while she assists and holds people greatly so that they may turn their base metals and darkness into light and gold..." —D'Ann Davis, Sound Healer
3. Come to Life in 14 Powerful Master Sessions with Our Experts

Ariann Thomas
Healing Your Trauma Genes
Ariann leads a meditation guiding you deeply into your DNA
To heal the genetic codes damaged by trauma caused by violence, rape, sexual abuse, fear, betrayal, and mistrust
Finding the genes damaged by the past trauma and turn off the activation of those negative genes
Repairing the genetic codes to allow health and well-being to flow into your body, mind and spirit.
Devi Mohan
Dive Deep to Rise Above the Pain - Yoga Nidra
In this 30 min. video, you go through the inner journey of self-healing in the receptive alpha state of mind, through the ancient practice of Yoga Nidra. It is a version especially created for Women Emerging, to help you embrace the inner 'body of pain'; to enter the deep, self-healing space of acceptance; to be able to assign meaning to the painful experiences of the past, integrating them through conscious love. (A recommended daily practice before going to sleep, or at any suitable time during the day). You will experience:
Self-healing by integrating the fragmented parts of your being, through conscious love
Unhooking from the negative energy cords connecting you with the individual(s) who have hurt or abused you in the past
Self-love and inner fullness, essential for spiritual awakening as you connect with the highest version of you and your purpose
Dr. Eva Detko
Affirmational Havening for Emotional Healing
In this session we use self-havening with some positive affirmation based around self-nurturing, self-worth, and emotional healing from sexual abuse. Havening Techniques is a form of psychosensory scientific therapy that helps permanently heal trauma, anxiety and fears, as well as create positive alterations in our brain.
Rewrite the subconscious narrative with positive affirmations that help us heal and become whole again
Create deep sense of calm and relaxation
Promote healing delta brain wave activity that is mainly only accessible to us during deep sleep
Pedram Shojai
Light Transformation Meditation
This energizing meditation is particularly powerful in helping clear stagnant energy and wake up the energy flow within the body.
Boosts energy
Helps you gain clarity of mind
A great meditation for that "mid-day hump"
Can be done anywhere
Quick. Under 20 minutes
Krystalya Marie'
Releasing Fears to Self Love
Using Krystograph symbols, these processes help you in releasing fears. Krystalya's energy healing package includes:
Releasing Fears (eBook) – including healing symbols for the processes
Releasing Fears Intro (audio)
Releasing Fears Process (audio)
Releasing Fears Getting to the Core (video)
Releasing Fears Process (video)
Helen Hillix
Sexual Abuse Healing Exercise: Rewrite History
In this video, licensed therapist, Helen Hillix, LMFT, guides you through a visualization exercise that supports you to:
Actually redo a past situation, bringing a safe support system back with you
Co-create the opportunity for empowerment
Experience relief, new understandings, while feeling safe every step of the way.
Daralyse Lyons
Transform Your Story, Transform Your Life
Drawing on her background in theatre and comedy improvisation, Daralyse shows you how to use drama techniques to uncover your greatest story and live it.
In Session 1 of a three-phase video course you discover how to:
begin to let go of the past
appreciate the present, and
move forward into an empowered future
Dr. Karen Gless
Using Self-Hypnosis to Take Back Your Power
In the states of hypnosis and self-hypnosis, you move from the busyness of the left hemisphere of the brain and rigid emotional thinking. The creative powers of your mind and heart are turned on and you are ready for real, lasting change.
Relax your body
Focus your attention
Stop worrying
Turn on your creative powers
Kev Hick
What Guys Need to Know to Support You in Your Healing
In this short, but impactful video you will discover:
How to help a man your care about help you recover and heal
What men are thinking when they find out you've experienced abuse
What you need to know if you are looking for a man who will really love you
Kristian Strang
Activate Your Female Sexual Ascension
In this two-part meditation activation series (audio downloads) you'll align with your sacred, sexy self as you:
Experience greater ease, synchronicity, and increased intuitive abilities
Activate your Highest Path sexually and creatively
Remember why you incarnated, at this time
Michelle Melendez
End Dieting Hell
Award winning and bestselling author teaches you…
Why you've struggled with weight for so long
How the body is conditioned to keep you overweight
Insights that give you peace and freedom in your body without dieting
Myra Krein
Tribal-EX Level 1 Fast
This digital version of the full 90-minute DVD features beginning level instruction in American Tribal Style Bellydance® movements. This class is both instructional and fitness oriented to offer you the most complete dance experience possible. You get instruction in:
Anatomical technique
Support exercises
Stretching and rhythm
Sedena Cappannelli
Ageless Living Healing Tools for Trauma, Anxiety and Transition
In this course, you:
Experience simple, enlivening practices to awaken your energy and create emotional, mental and physical balance
Learn calming meditative practices to de-stress, increase your sense of peace, well-being and self-reliance
Discover new, empowering perspectives to release old patterns, create greater self-care and uncover your highest potential
Susan Dascenzi
Finding Your True North in the Ocean of Love
In this 30-minute video meditation, you will:
Feel empowered in choice and awareness that the beautiful diamond within you can shine brightly regardless of your experiences thus far
Learn how to navigate through the human experience as the spiritually expressed being that is your birthright
Recognize you are NOT your experiences and move through the pain so you can walk with your past without it becoming your present and part of your future
Michael Rorick
Women Emerging Full Cleansing Meditation
In this full-length cleansing meditation you will experience:
Advanced relaxation
Energetic cleansing
Transvibrational healing through a vibrational superpower
More of what people are saying about our presenters and event

(Names omitted for privacy)
"It was amazing and I really benefited from all the speakers I listened to."
"Most of them (presenters) have experience similar to us and…can understand us. They also know how to help us in our healing process."
"I learned so much from watching the speakers. It made such a difference to me!"
"The experts were excellent."
"You covered a wide range of topics and your unique holistic approach is so vitally important. Thank you - your efforts have been deeply appreciated!"
"There is finally someone who really understand me. That is what I loved the most."
GUARANTEE for Your Peace of Mind
If you are wondering if this will help you, there is only one way to find out!
We have so much confidence you will love this Women Emerging Healing Program that we are willing to honor a 30-day money-back guarantee. If you are diligently using the techniques you learn and not getting results, we'll refund the full amount. You deserve to have peace of mind when it comes to your healing, and we are standing by you.

When It's Time, Your Best Solution Arrives
This psychospiritual approach to healing is fresh and effective.  It works, because it's what we women do. More and more therapists, healers and coaches are recommending integrated approaches to healing.
But we aren't aware of any online holistic program for healing sexual abuse, particularly one that offers you so much depth and such a great variety of healing approaches to sink into.
You don't have to figure it out on your own. Honestly, that's now how women tend to do it. We heal with support from each other through a variety of modalities.
Don't wait another minute hoping you will get through the pain to the other side by yourself… someday, somehow. 
There is a direct path to your wellbeing that lives inside you, and we can show you how to access your own powerful healing. If you are truly ready, we are all ready to help you claim your path and thrive.
There is no BETTER time to heal than right now.
You deserve to be happy, loved, enjoy sex, be in partnership, feel alive, be safe, know you are understood and feel empowered. Peace, prosperity, and pleasure are within your reach.
Get ready to thrive!
Are you ready to heal and claim the life you deserve?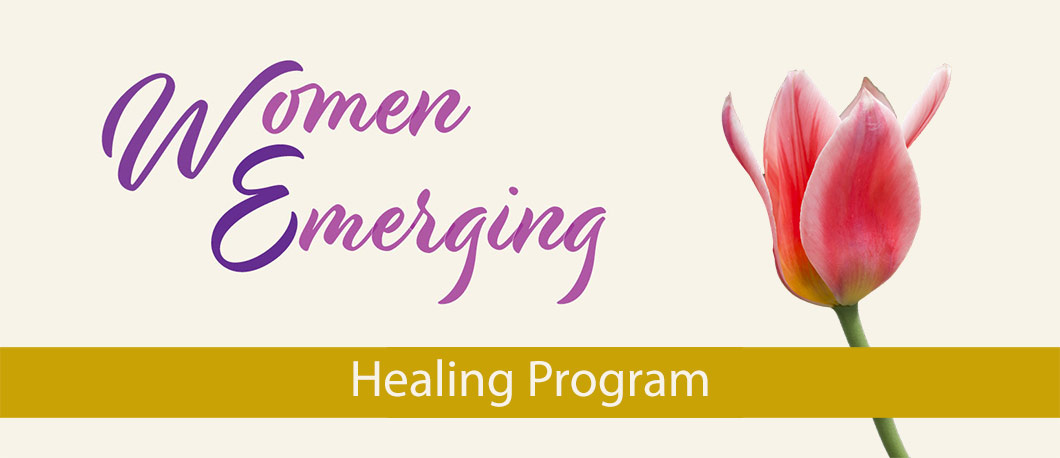 Go From Surviving to Thriving!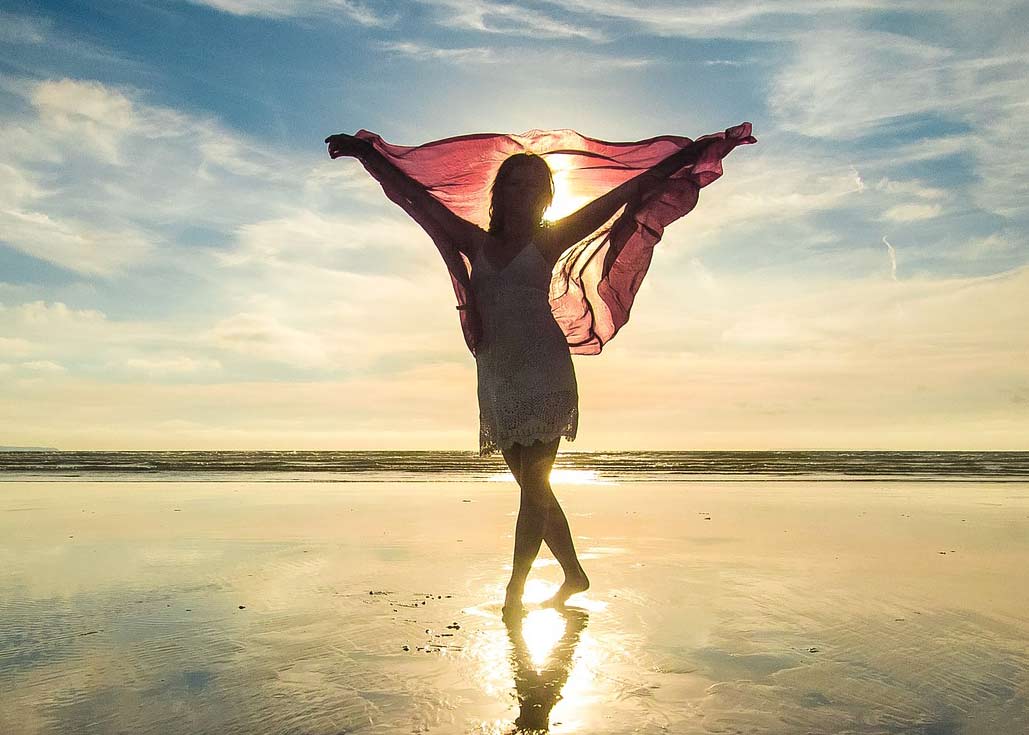 Your Women Emerging Healing Program includes:
All 35 summit interviews (inc. audio downloads)


9 special sessions for Reclaiming Your Soul

14 in-depth expert sessions
Value: Over $1500
All our expert presenters agree. We want you to get what you need to heal and become the thriving woman you were always meant to be. So you can get everything in Women Emerging Healing Program for just...
$147
$97
Limited-time offer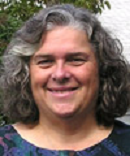 "I have taken many classes/workshops in the past 15 years or so and some were from very amazing and famous teachers. I have never before, however, experienced such dramatic shifts in women..." —Morgine Jurdan