Expert Session - Sedena Cappannelli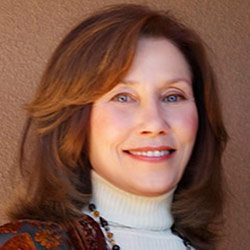 Ageless Living Healing Tools for Trauma, Anxiety and Transition
Experience simple, enlivening practices to awaken your energy and create emotional, mental and physical balance

Learn calming meditative practices to de-stress, increase your sense of peace, well-being and self-reliance

Discover new, empowering perspectives to release old patterns, create greater self-care and uncover your highest potential
Ageless Living Tools for Trauma, Anxiety and Transition
Sedena's special video to help trauma survivors.

The Grounding Breath Technique
Reverse effects of anxiety, bewilderment and stress. Feel and look younger and vitally alive at any age.
BONUS! Women Emerging Supersummit
Your Exclusive 10% Discounts on More Healing Strategies and Tools for Mind, Body & Spirit 
PEP-Personal Energy Program Ageless Living Coaching
"Feeling resonance and alliance with my inner being, with less physical and emotional discomfort, each time I practice these healing exercises."
"Get more out of life… follow Sedena Cappannelli's lead. Learn what so many women do to make any change turn out great." —Woman's World
Click here for more information
Now Available - the exciting new Story Medicine Retreats
On-Site in a beautiful, private and serene environment in Santa Fe, NM.
(Individual, 2-3 person & small groups) Overnight private Casita accommodations available for 1-3 people.
Sedena@AgeNation.com 505-470-6295